We provide a complete and sustainable solution for the management of oils and electrical transformers contaminated with polychlorinated biphenyls (PCBs). We propose both on-site treatment at our clients' facilities and export services for treatment at specialized facilities in France.
ON SITE TREATMENT
As a specialist in PCB treatment, Trédi Argentina offers on-site solutions for oils and transformers with a low concentration of PCBs (less than 5000 ppm).
Decontamination of transformers
We carry out the treatment of transformers by washing the contaminated elements with a non-flammable solvent, inside our mobile unit (Autoclave)
It allows to reduce the export of transformers by 70%.
Decontaminated metals can be valued as metallurgical scrap (copper, ferrosicon, carbon steel).

Dechlorination of oils
We have several mobile units that allow treating between 1500 and 2000 liters per day of PCB contaminated dielectric mineral oil. We use a physical-chemical process where the oil is subjected to the action of a reagent, formulated from an alkaline compound and dispersant.
It allows the reuse of the oil as an input for other types of processes or to recycle it as a dielectric by means of a regeneration treatment.
It avoids the export of transformers with low PCB concentrations
Through the retrofilling process, transformers can be decontaminated to continue in service.
This procedure does not generate either dioxins or furans.

EXPORT
In order to provide a treatment solution for highly complex waste that does not have local treatment, Trédi Argentina offers a professional and experienced service in the export of this type of waste for treatment at our facilities of Trédi Salaise in France o St Vulbas
With more than 30 years of experience Séché is a recognized specialist in the identification, transboundary movements, packaging, transport, treatment and recovery of hazardous and highly complex waste:
PCB
War material
Pesticides
Batteries
Toxic gases
Both Trédi Argentina and Trédi Salaise and St Vulbas have all the legal authorizations for the export / import and reception of foreign waste.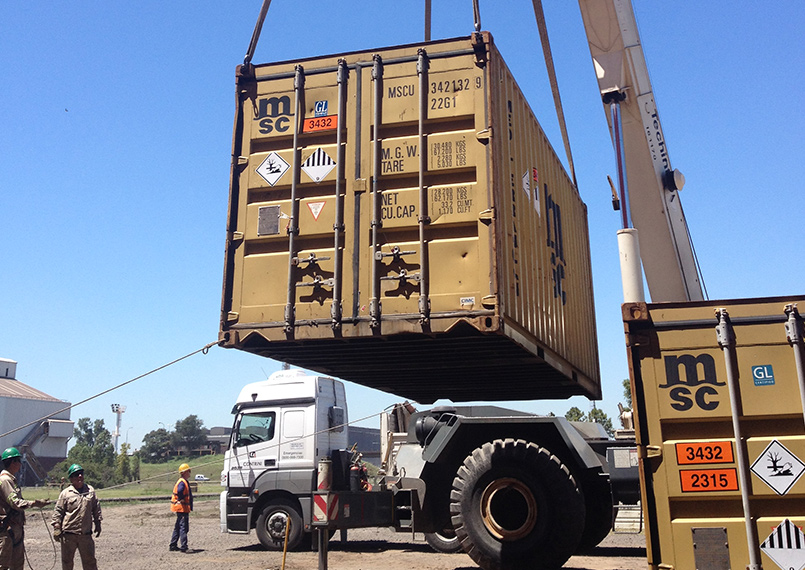 REFERENCES
UNDP y PERUVIAN GOVERNEMENT: Elimination PCB
National Electricity Administration of Paraguay
Colombian Ministry of Environment PCB treatment