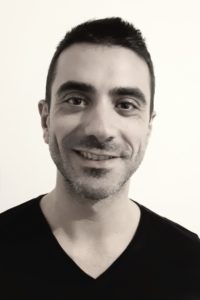 After more than 12 years in the field of Logistics and Transport Organisation and maritime transport, I wanted to give a real meaning to my competences by working on the Environment.
Indeed, I worked for chemical companies organizing shipments of chemicals, pesticides or dangerous products, all over the world. For me, it was essential to give an answer to this by finding solutions that were in line with my personal objectives.
That is why I integrated the SECHE Group in 2016 and more specifically the International Team, as Logistics Manager.
Our mission is to carry out the safeguarding, stowage, transport and disposal of hazardous waste in several countries in the 5 continents. This allows us to be in contact with the whole logistic chain, as customers, road transporters, customs, shipping companies, carriers, competent authorities, maritime inspectors, laboratories and treatment plants.
Thus, we are learning every day and each project is a new challenge!
Trédi Argentina (TARG): What kind of hazardous waste are you managing?
Fabien Martinez (FM): Our scope is very large, since we can handle all dangerous classes except class 1 (explosives) and 7 (radioactive) and under several states: Solids, liquids, gases.
Our projects involve many categories of waste, such as: PCBs, Pesticides, chemicals, brominated and chlorinated wastes, organ halogenated wastes, reagents, toxics, odorous, corrosive
TARG: What are the characteristics of maritime transport of hazardous waste?
FM: Although waste must be considered a hazardous product, we must comply with the Basel Convention and the European Regulation that defines the transport of waste by road. Depending on the type of waste, the country of origin, the country of destination, the type of treatment selected (disposal or recovery), we have to follow different rules. Each waste shipment is subject to the approval of the competent authorities in each country, from departure to arrival and during transport (transit countries involved). This means that we have to define a specific route for transporting the waste and the main difficulty is that we cannot deviate from the route that has been notified to the Authorities. This is really the main difficulty! In addition, all companies involved in the shipment (carriers, shipping companies, forwarders, storage facilities, customs offices, etc….) also have to be notified in advance. This is really a big problem! This leads us to prepare our routes in advance, to work together with specialized partners and to anticipate all possible changes that may occur.
TARG: What international regulations must be complied with for the transport of containers with hazardous waste, and more particularly PCB waste?
FM: To transport hazardous waste, first of all we have to make sure that the selected carriers have the licenses and insurance to do so. From the point of view of transport, the transport of waste has to comply with ADR/RID/IMDG or IATA regulations, depending on the mode of transport. However, there are some additional requirements from the transport companies, such as documented cargo reports with photographs at any stage of the loading operation. This allows to confirm that all security measures have been taken to minimize risks during transportation. This procedure is very important, specifically when transporting PCB-contaminated transformers and capacitors, where tying and fastening are preliminary steps for the realization of the transport. Thus, when organizing the sea transport, with regard to the IMDG Code Packaging Instruction P906, the loading report clearly shows whether the instructions have been correctly followed. This is proof of safety, and transporting waste safely is our main objective!
TARG: Why are shipping companies reluctant to transport hazardous waste, such as PCBs?
FM: As mentioned above, transporting waste is not an easy matter. There are many limitations that involve transportation companies as well. Countries like Uruguay, for example, do not accept the transit of hazardous waste through their territorial waters. This means that when waste is sent from Argentina, we cannot call at Montevideo as a port of transit. Since all shipping companies pass through Uruguay, it is a real challenge to find routes to avoid this country. Therefore, the impact on the routes is a major problem. Moreover, on the same shipping line, we can have some ships that can load waste and others that are not allowed, and this for many reasons (charter agreement, liability insurance, flag of the ship, etc.). Then, as the itinerary has to be strictly followed, the ship cannot make any deviation for any reason (bunker, additional call, etc.). This can be very binding. But we have to take into account that we are all responsible and that we cannot ignore the impact on the environment. Therefore, we have to change our minds and we have to keep working on this path to realize that pollution has no borders anyway!
TARG: Could you describe to us the process of transporting our PCB waste, from the port of Buenos Aires to the Saint Vulbas plant? Together with your team, you carry out all the Group's logistics; could you tell us approximately how many containers "pass" through your management and from which places in the world?
FM: Once we obtain all the consents from the Competent Authorities, we can start organizing the transport of the waste. TREDI ARGENTINA handles all the FOB part from the owners' premises to the Port of Buenos Aires. Then, we start our operation once the containers have been loaded on board the ship. We continuously track the containers on their route making sure that there is no blockage at any time, neither during the transport nor at the Transshipment Ports. As soon as the containers arrive at the Port of Discharge, we perform the import customs clearance and the notified carrier takes care of the delivery to our plant in TREDI Saint Vulbas.
To give you an idea, we manage about 1000 Teus per year in several countries of the world (South America, Europe, Africa, Middle East, South East Asia, Oceania). Depending on the project, we can adapt to take care of the logistic operations at any stage: from door to door, on board the ship or just the local part in France if necessary.
TARG: Finally, what is the most complex aspect of your work? Any anecdotes to tell us?
FM: The most difficult thing for us is clearly to anticipate all possible changes that could occur and jeopardize the notification. Sometimes we are ready to start, or we have the containers already full and for some unforeseeable reasons the shipping company decides to omit the Port where we were supposed to load or decides to change its route. And of course, on top of that, the notification is no longer valid. More than just transporting hazardous products, transporting hazardous waste involves being well prepared and having more than one plan in your pocket – this is the key!